This year marks the 75th birthday of Milton Teagle Simmons, better known to the world as fitness instructor and exercise icon Richard Simmons.
Activist, entertainer, author, and aerobics ambassador, Richard Simmons perfectly captured the zeitgeist of the late '70s and early '80s. Though he may seem to have burst Athena-like into the public consciousness, fully formed in his trademark bedazzled tank tops and dolphin shorts, Richard Simmons — the personality, the performer, and the person — is almost entirely a product of the city and the French Quarter neighborhood in which he was born and spent the first 18 years of his life.
On July 12, 1948, Milton (Cancer with a Libra moon) made his first grand entrance into the world after his mother went into labor at Gin's Mee Hong Restaurant, 739 Conti St., where the Simmons family had just arrived for dinner (prompted by his mother's declaration, "I think our biscuit in the oven needs an egg roll").
Born at Touro Hospital into a family of three, Simmons inherited dramatic genes from both parents: Shirley, a dancer from a Jewish family of Russian immigrants, and Leonard, an emcee of Methodist stock from Norfolk, Virginia, had met when both were performing in clubs in New York City.
The entertainment business originally brought the couple to New Orleans, but, as Simmons tells it in his autobiography, "Still Hungry After All These Years: My Story," "a funny thing happened. Another love affair blossomed — Shirley and Leonard both fell madly in love with New Orleans. They loved the French Quarter, they loved the atmosphere, they loved the history, they loved the people."
The couple moved into a Creole cottage at 926 St. Louis St. in 1939. It was here, sharing a room with his older brother, Leonard Jr., that the young star-to-be came of age.
'Practicing faux Catholics'
Though neither Shirley nor Leonard were particularly religious, their children were instructed in the faith of community: Simmons described his family as "practicing faux Catholics" who adhered to the tradition of meatless Fridays and other customs ("Suckin' on crawfish heads and cracking crabs — who cared about hamburgers on Meatless Friday?").
New Orleans' plentiful Catholic churches and schools suffuse Simmons's account of his early years, including a time he and his friends supposedly set about "borrowing" the baby Jesus from the nativity scene at St. Louis Cathedral and and other nearby churches.
According to Simmons, Leonard's horrified reaction to the TV news report of the thefts prompted the boy to call his friends and restore order before they were discovered. Simmons and his friends ended up "sneaking around at night, with Maison Blanche shopping bags full of baby Jesuses" as they tried to return each statue to its rightful manger.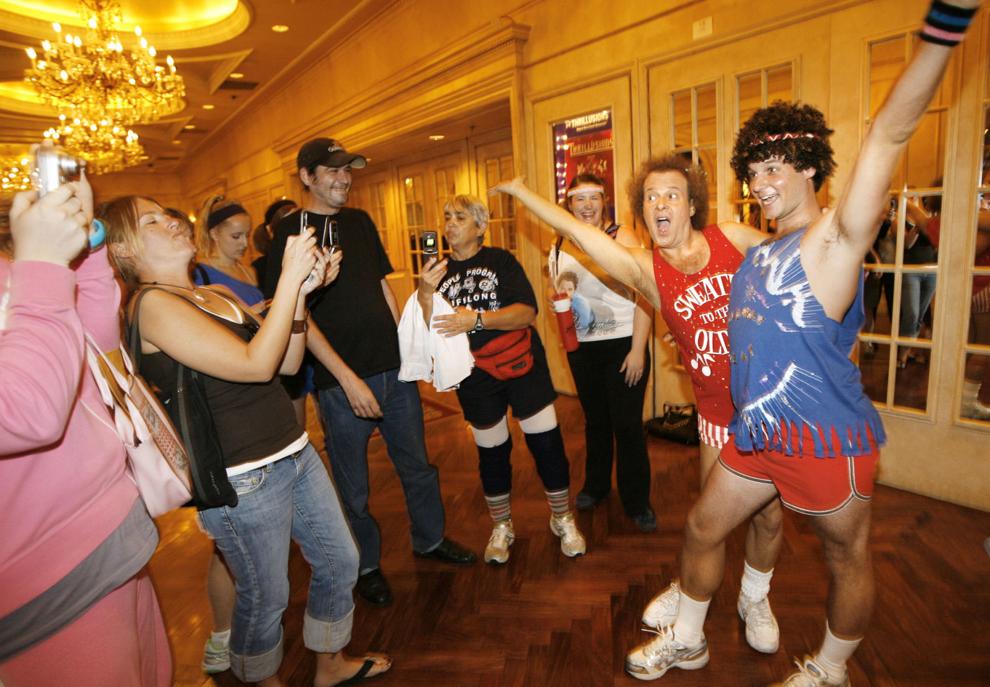 The Simmonses kept an open house, always full of visiting "Aunts" and "Uncles" from Shirley and Leonard's vaudeville days. It was amongst this milieu of entertainers, barkers, musicians, and "tassel twirlers" — Simmons remembers a favorite babysitter from his childhood days, Rosina, a dancer who incorporated two boa constrictors into her act — that Simmons came to embrace his family's shared love of food.
Kitchen confidential
Simmons's earliest memories feature sights and smells from the family kitchen — his mother frying eggs and bacon; the almost ritualized movements of his father assembling a liverwurst sandwich with Creole tomatoes. "No little jars of beige vegetable mush or pureed meat for me. I got the real thing. It was almost like communion," he writes.
Leonard's favorite ingredient was Tabasco, which he also used as a topical remedy for rashes and other ailments. "He even had special bottles that were labeled, 'Made for Leonard Simmons,'" Simmons recalls.
Simmons's description of accompanying his father making the daily grocery rounds — Shirley having left the clubs of Bourbon Street for the cosmetics counter at Maison Blanche — reads like a Family Circus–style version of a Tom Fitzmorris article. They would set out on foot, beginning the circuit at the A&P at 701 Royal St., then to the French Market, then back toward Solari's gourmet food store on the corner of Royal and Iberville before finishing the lap with a stop at the Four Seasons bakery at 505 Royal St. and then home.
Food in the Quarter also provided Simmons with his first paying job: selling Leah's Pralines on the street to those waiting in line for a seat at Antoine's.
It was during his school years — first at St. Louis Cathedral School, where in third grade he traded the name Milton for Richard, then at Cor Jesu (now Brother Martin High School) — that Simmons's war with weight grew from preoccupation to become almost a life's purpose. Through college, studies in Italy, and crisscrossing the United States from New York to L.A., Simmons's obsession would threaten to consume him.
Ironically, it was the size he despised that originally invited him into the world of show business. He describes sitting at a café as an art student in Florence ("the jewel of Italy," he calls it — "very compact, just like the French Quarter") and being approached by the casting director for Frederico Fellini's "Satyricon." "And he wanted me because I was fat," Simmons recalls, "but in Italian it sounded so much nicer."
A bit part in the Fellini film led to roles in Italian TV commercials — a dancing meatball singing a jingle; a bunch of grapes for Italy's version of Fruit of the Loom underwear. Increasingly successful but dissatisfied with his weight, Simmons embarked on a course of crash dieting that eventually landed him in the hospital.
His 1970s encounter with aerobics changed the course of his life forever. Based on simple dancelike movements set to music, aerobics transformed exercise into fun. For the first time, he found joy in working out.
Attending aerobics classes in Hollywood inspired Simmons to establish his own studio: first, the Anatomy Asylum, with an adjoining salad bar restaurant, Ruffage, and later what would become his flagship studio franchise, Slimmons.
Teaching aerobics reawakened the show-business bug that had bitten him in Italy, and his energy and flair for performance — combined with his empathy for clients struggling with challenges he knew all too well — created a magnetic and inspiring persona that rocketed Simmons into the pop culture mainstream.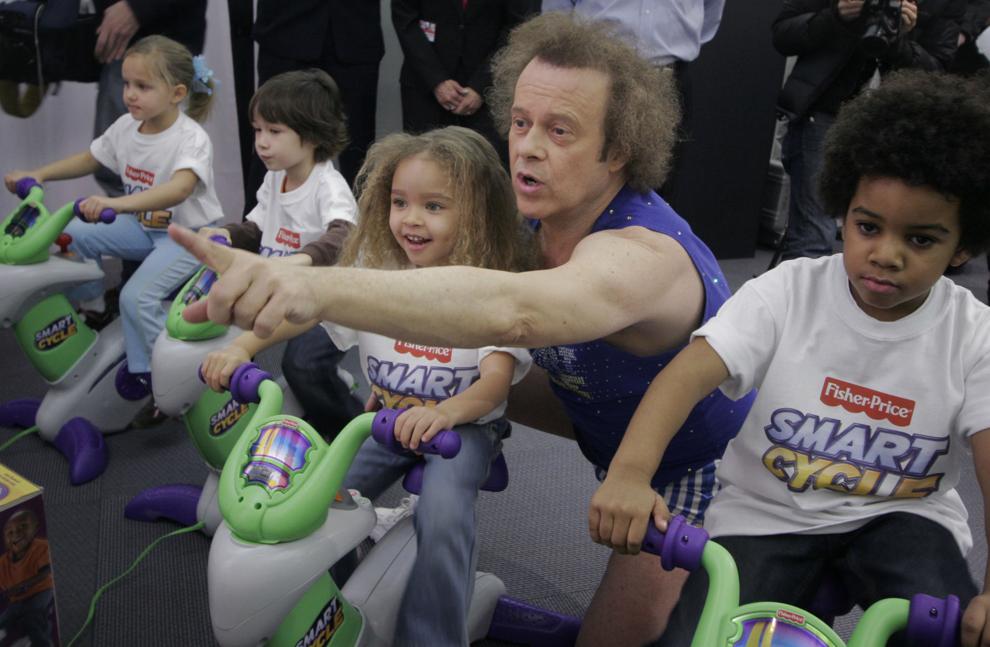 By the late 1970s and into the 1980s the fitness guru was ubiquitous. "The Richard Simmons Show" won an Emmy award and led to a nighttime variety show and book deals. He was a featured guest on late-night talk shows and game shows, and he accrued product endorsements and gym franchises.
As big a national and international presence as Simmons became, his New Orleans background — especially the roles of religion and of food in his upbringing — continually resurfaces in his account of his life.
Simmons visited his mother often, going "back to the Omni Royal Orleans Hotel, to my room that was like my second home," he writes. Shirley died in 1999 and is interred with her husband (Shirley in a coffin, with Leonard's ashes in an urn, "tucked safely inside, like an 'I Dream of Jeannie' episode") at All Saint's Mausoleum in Metairie.
Simmons's flamboyance made him an easy go-to punchline for joke and skit writers. His iconic image, together with his sudden retreat from public life in 2017 (which became the subject of an investigative podcast) often overshadowed his unending dedication to those who looked to him for support.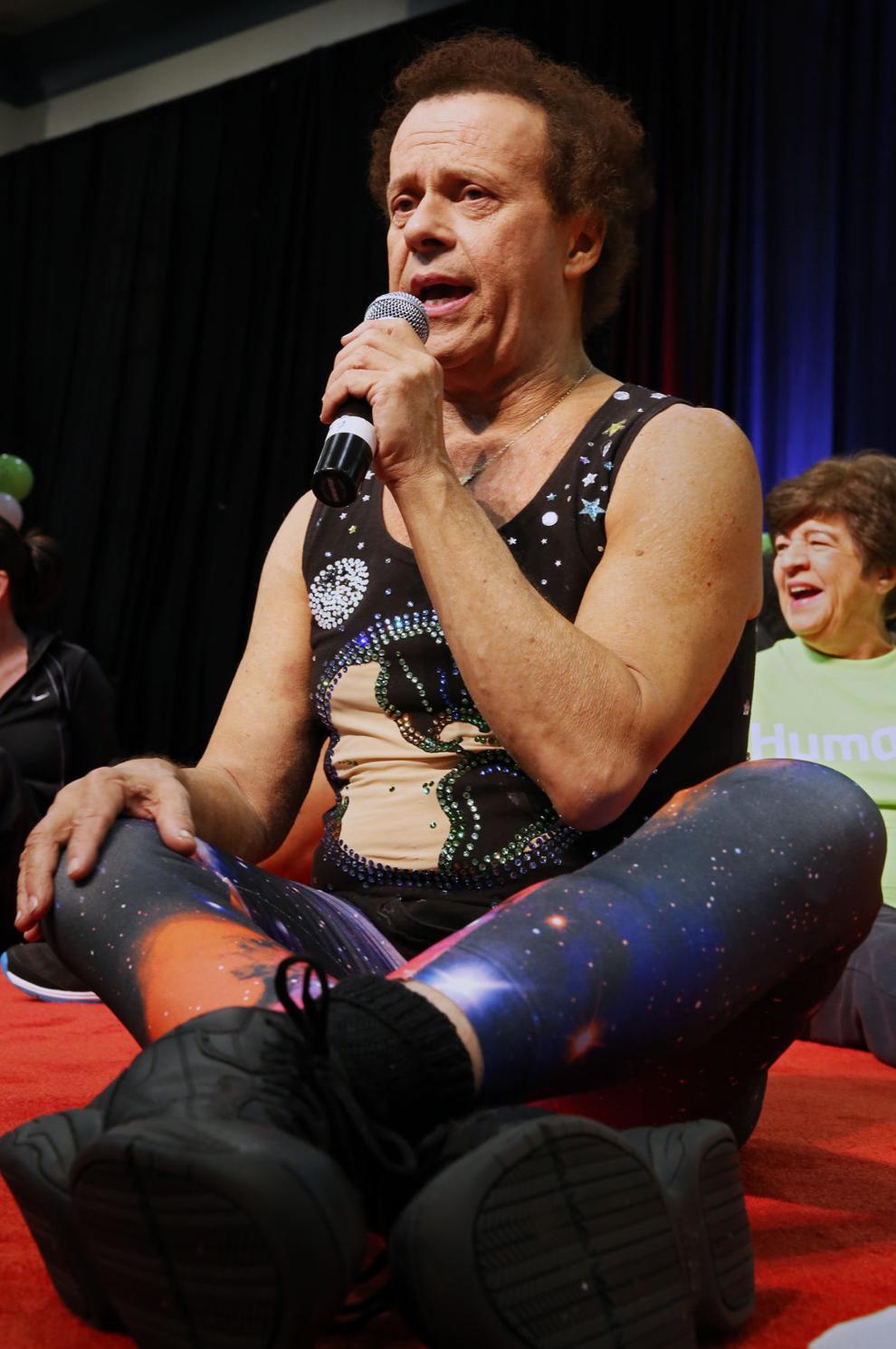 Mardi Gras paradegoers in New Orleans get an annual visit with Simmons's legacy of in the form of the 610 Stompers, an all-male stepping club whose official history does not explicitly acknowledge Simmons as inspiration but whose viewers undoubtedly read the club's uniform as a reference to the iconic look of New Orleans's favorite short-shorted, headbanded, tube-socked son.
Richard Simmons is a New Orleanian and a New Orleans export whose influence has been a net positive for millions of people around the world for over 40 years. Happy 75th birthday, Richard—here's to sweatin' to many more! 
This story is from a post on The Historic New Orleans Collection's First Draft blog. Visit hnoc.org/firstdraft to read more.