Posted on: August 21, 2023, 09:04h. 
Last updated on: August 21, 2023, 09:38h.
A PGA Tour player says he was subjected to heckling during Sunday's final round of the BMW Championship by bettors who appeared intoxicated at Olympia Fields Country Club outside Chicago.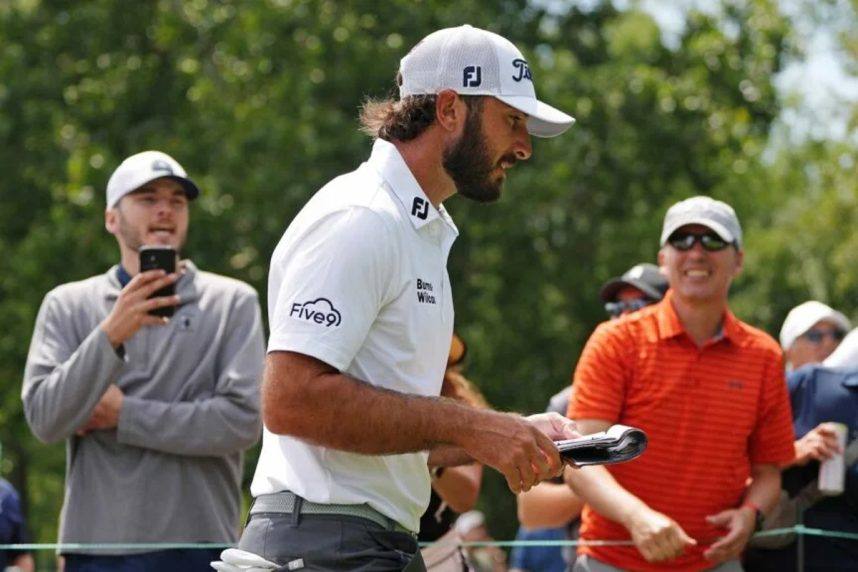 Max Homa, the world's seventh-ranked golfer according to the Official World Golf Ranking, struggled with the flat stick on Sunday during the second leg of the FedExCup Playoffs. Homa missed a tap-in on the seventh hole and a five-footer at the 12th.
When he arrived on the 17th green, Homa told reporters after his round that it was apparent that some drunk fans were engaging in some friendly betting. But the betting turned ugly, Homa claims, when one individual cheered after his playing partner, Chris Kirk, left his 18-foot birdie putt short.
Homa says he was then subjected to similar heckling, but this time the abuse came during his stroke. Homa claims the fan yelled in the middle of his five-foot birdie putt. Luckily, it went in.
There was a drunk — I hope, for his case, or else he's just the biggest loser there is — cheering and yelling at Chris for missing his putt short," Homa said. "And he kept yelling. One of them had $3 for me to miss mine. I got to the back of my back stroke and he yelled, 'Pull it!' pretty loud."
"I made it right in the middle, then I just started yelling at him," Homa continued. The eight-time PGA Tour winner said his caddie, Joe Greiner, had some choice words back at the fan.
Escalating Concern
Golf fans have for many years made friendly wagers among themselves while on-site at PGA Tour events watching the world's best compete. But the emergence of legal sports betting across the US — and many sports betting states allowing online betting — has escalated concerns about in-game betting and whether players will be subjected to increased heckling in an attempt to mess them up.
"It's just always something that's on your mind," Homa conceded of the verbal abuse. "It's on us to stay focused … but it's annoying when it happens."
Homa said the vast majority of fans "are so great" and "awesome." But a few unruly characters can make an important Sunday even more difficult to navigate.
"It just sucks when it's intentional. His friend specifically said it was for $3. Not that money matters, but that's a frustrating number," Homa added.
Despite his putting woes, Homa finished T5 at the BMW to collect $790K. His finish advances him to the $18 million Tour Championship where the last-place finisher in the 30-person finale is guaranteed at least $500K.   
McIlroy the Oracle
Rory McIlroy, golf's second-ranked player in the world and the quasi-player spokesperson for the PGA Tour, has long been worried about the impact of sports betting being legalized across the US.
In August of 2019, roughly 15 months after the US Supreme Court's historic ruling that said states have the right to determine their own laws on sports gambling, McIlroy said he believed betting expansion would result in more heckling.
"It is part of sport that people are going to root against you, people who don't want you to win for whatever reason," McIlroy said at the time. "I think that's going to be one of the big things about golf and legalizing sports betting in this country."