NEW DELHI: The chief technology officers (CTO) of the country's top telecom operators Reliance Jio and Bharti Airtel see the uses of machine learning and automation to optimise their fifth–generation or 5G networks on the fly, and drive some 5G use cases for various industry verticals.
"We are talking about edge data centers, demand one on the fly, deep connectivity, indoor and outdoor connectivity, and hundreds of megahertz of spectrum. All of this will need super heavy infrastructure, both from a space perspective and a power perspective," said Shyam Mardikar, President and Group CTO Mobility, Reliance Jio Infocomm.
"…and this is where the whole big data suite comes in. This is where ML and automation come in," he said, comparing this part of the network to a self-driving car.
Mardikar added that Jio has deployed 8 lakh 5G cells in 300 days, underscoring that "an army of people" cannot look after all the network key performance indicators (KPIs) manually.
"…using these digital assets, which is a network or a platform which is hyper scalable, and you create the data points and automate those data points. You then create an autonomous system which is able to process all those data points, and finally go to the customer with that. This is the 5G difference," the Jio CTO said.
"These capabilities now are becoming more and more sophisticated…So, the management of the product, the endurance of technology, and security are important," he added.
He was speaking at the recently concluded fourth edition of ETTelecom Digital Telco Summit – 2023, organised with the TRAI Centre of Research and Studies.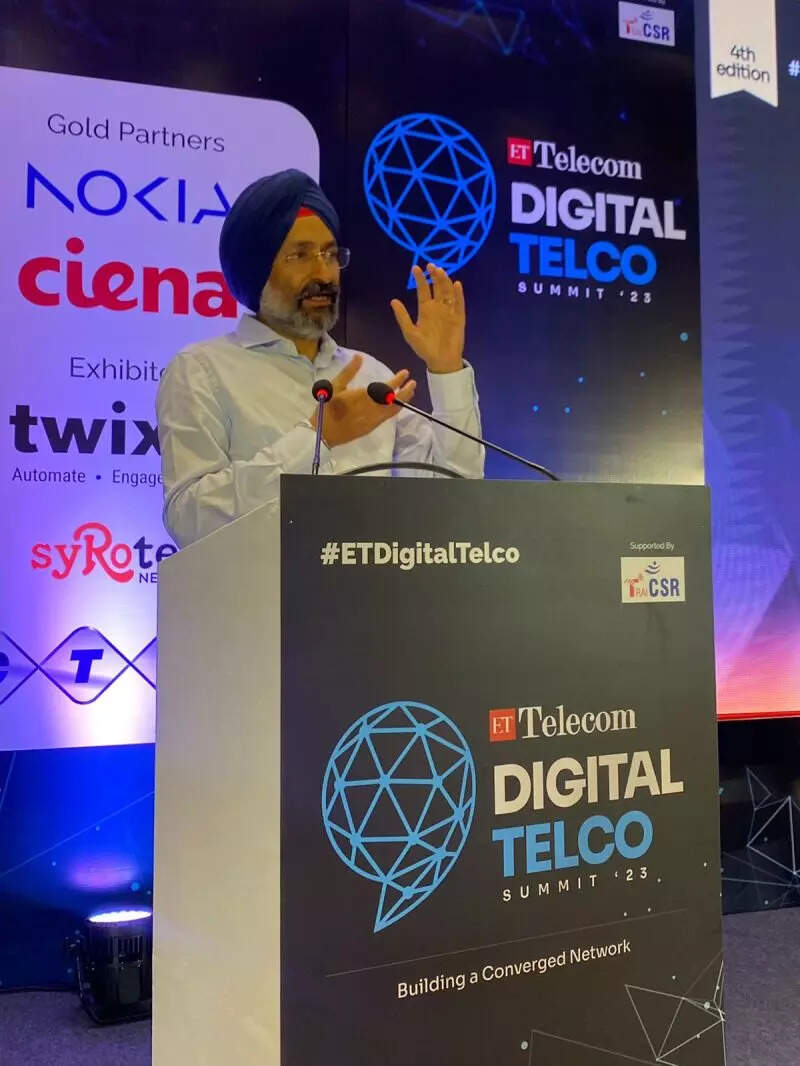 Randeep Sekhon, CTO, Airtel, said that earlier, telco engineers used to deploy antennas in a particular direction and at a particular height for optimum signal delivery. "This continued for 2G, 3G, and in 4G, we put antennas in the same direction. We made a difference in 5G." Sekhon said while planning 5G coverage, Airtel focused on heat maps for users and data consumption. "We cannot do what we used to do differently. Similarly, layer balancing is where you move the user from 5G to 4G and 4G to the TDD layer of 4G. This was rule-based for us. Now we do it via automation and on-the-fly is the rule-based changes."
He also highlighted that telcos these days are focusing on building use cases to simulate sudden spikes in traffic to better plan capacity deployment and expansion.
"We know because of traffic jams or some public event, suddenly there could be more traffic. What do you do about it? So, then telcos build digital use cases, (which can be) on the fly, we see there is a sudden spike of traffic which is not planned," Sekhon said.
The Airtel CTO said, accordingly, "Can I change my capacity? Can I change my layer balancing on the go? Can I change a little bit of my cell radius by power and other parameter changes and handle that capacity?".
"This is another example of how autonomous networks work," said the senior Airtel executive.