Sure, the Scream Queens of horror cinema like Jamie Lee Curtis, Neve Cambell, and Sarah Michelle Gellar are more popular than the actors that appear on this list. But Scream Kings have been gaining far more traction in recent years thanks to some truly high-quality projects and continuations of popular slasher franchises like Halloween and Scream.
You'll without a doubt recognize the majority of names appearing on this list, with many actors herein likely appearing in your head upon reading the title of the article. Other performers will appear more unrecognizable, though, and it's time they got more respect in this regard. All that said, these are Hollywood cinema's fifteen greatest Scream Kings, ranked.
15
Josh Hartnett
Now a recognizable leading man, Josh Hartnett made his film debut with a supporting role in Halloween H20: 20 Years Later (1998). That's a solid entry in perhaps the biggest horror franchise ever made, and in that same year, Hartnett starred in The Faculty (1998). Directed by Robert Rodriguez from a script by Kevin Williamson, that sci-fi horror hybrid holds up wonderfully all these years later. It's not the scariest movie you'll read about today, but it's a fun entry in the slasher Renaissance of the nineties that's now commonly cited as a cult classic.
He showed up in several thrillers after the turn of the century, but really, his only other movie that falls into this ilk is 30 Days of Night (2007). An action-horror film adapted from the comic book miniseries of the same name, it doesn't bolster Hartnett's placement on this list by dint of its quality, necessarily. It's hard to consider any horror movie featuring Hartnett as flat-out "good". But none of them are bad, and they're all iconic enough to warrant this spot at the start of the list.
14
Elijah Wood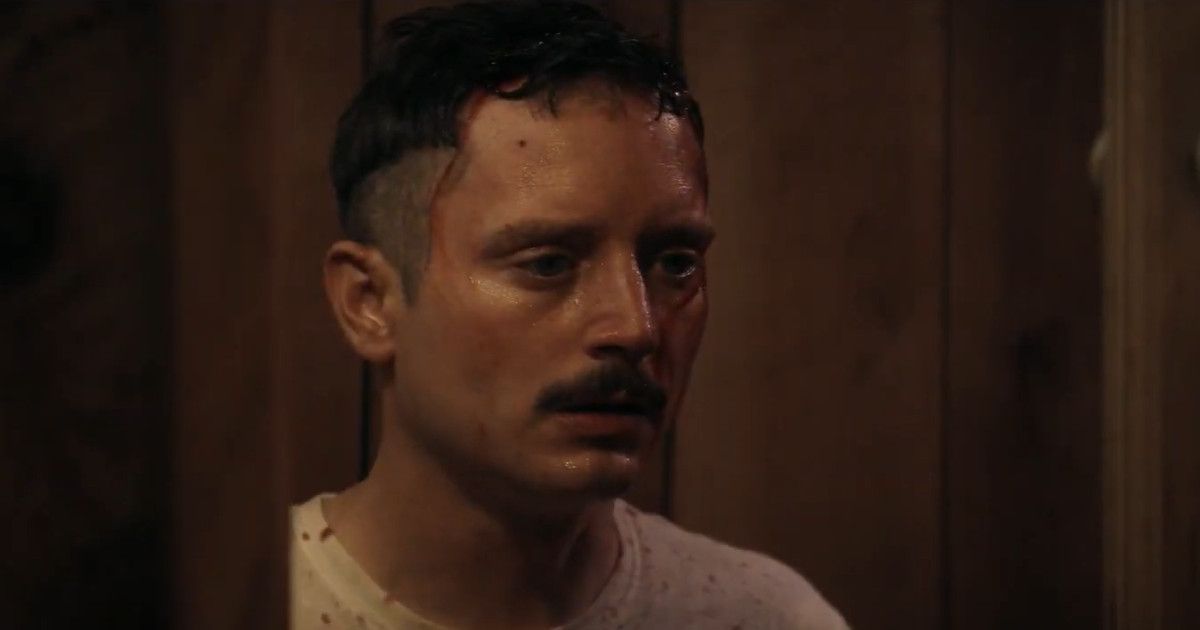 Before Elijah Wood was ever known as Frodo Baggins, he co-starred in The Faculty by Robert Rodriguez. A science fiction slasher, it holds up today more adequately than pundits of the industry gave it credit for even upon release, with surprisingly witty dialogue within an entertaining plot. It follows a group of high school students who find themselves trapped within the facility while their teachers are controlled by aliens.
A straightforward premise for a slasher that was seen into fabulous fruition by both Rodriguez, and the members of its star-studded cast. On top of Wood and Hartnett, it also features Clea DuVall, Famke Janssen, Salma Hayek, and Usher. But that '90s fan-favorite isn't all of Wood's horror films, with Maniac (2012) and Come to Daddy (2019) rounding out the bunch. The latter is better, and perfectly caps off Woods' horror filmography.
13
Devon Sawa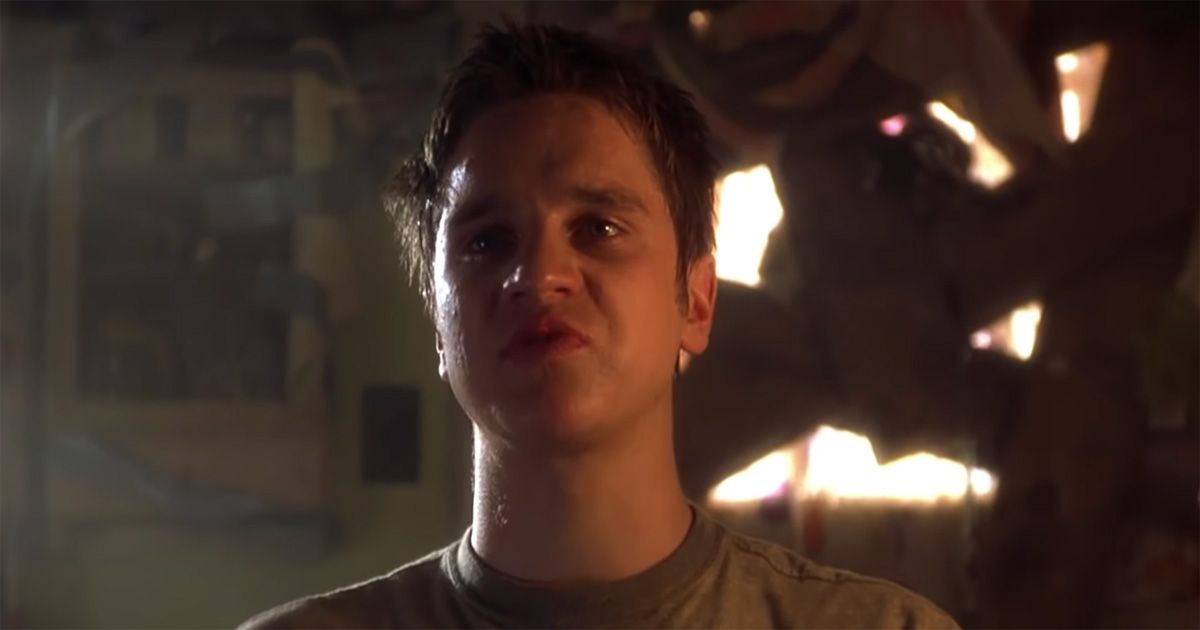 At the turn of the twenty-first century, Devon Sawa found himself as one Hollywood's most popular up-and-coming actors thanks to roles in Idle Hands (1999) and Final Destination (2000). The latter movie, where he plays the protagonist Alex, remains his most popular film all these years later regardless of genre. It of course spawned a massive franchise, with the original Final Destination still holding up as the best.
In the 2020s, Sawa solidified himself as an all-time great scream king by starring in both Hunter Hunter (2020) and Black Friday (2021). The latter is a hilarious hybrid of horror and comedy, while Hunter Hunter goes down among the greatest horror films of the past ten years. If you haven't checked it out, it's best you rectify that immediately.
12
Kurt Russell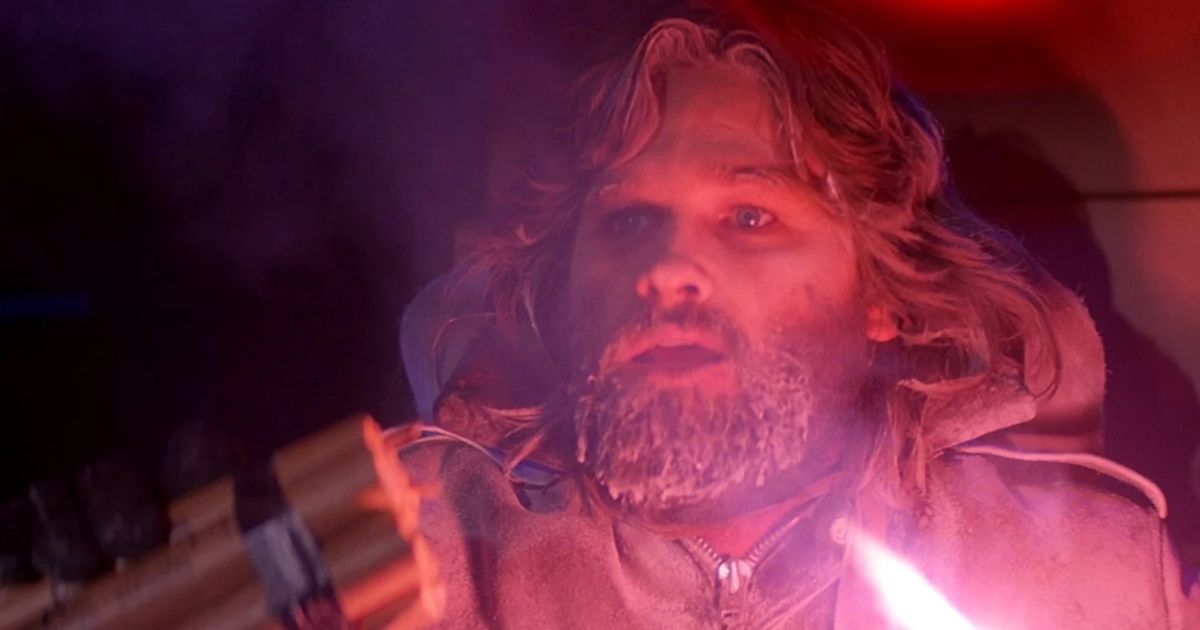 Out of the gate, it's worth noting that The Thing (1982) is among the most famous and revered horror movies ever made. It perfectly blends genres with science fiction, and it saw brilliant direction under the great John Carpenter. Of course, it takes place in Antarctica, and it chronicles a research team who find themselves attacked by an alien that can shape-shift into carbon copies of its victims. The project made mediocre money at the worldwide box office, and was less-than revered upon release. But The Thing has since gained the attention of fans like few films of its kind.
Related: Best Kurt Russell Movies, Ranked
And sure, you may be struggling to think of many horror films that feature Kurt Russell aside from that cult classic. But when considering the recent Bone Tomahawk (2015) — another genre hybrid, this time with the western — the actor at hand is deemed an undeniable choice for the list. For those unfamiliar: Bone Tomahawk follows four members of a small town who travel into desolate regions to save a few of their own from a cannibalistic tribe of Native Americans. It's a horrifying yet fascinating journey throughout the wild west, and it renders Russell one of cinema's greatest kings of scream.
11
Jaedan Martell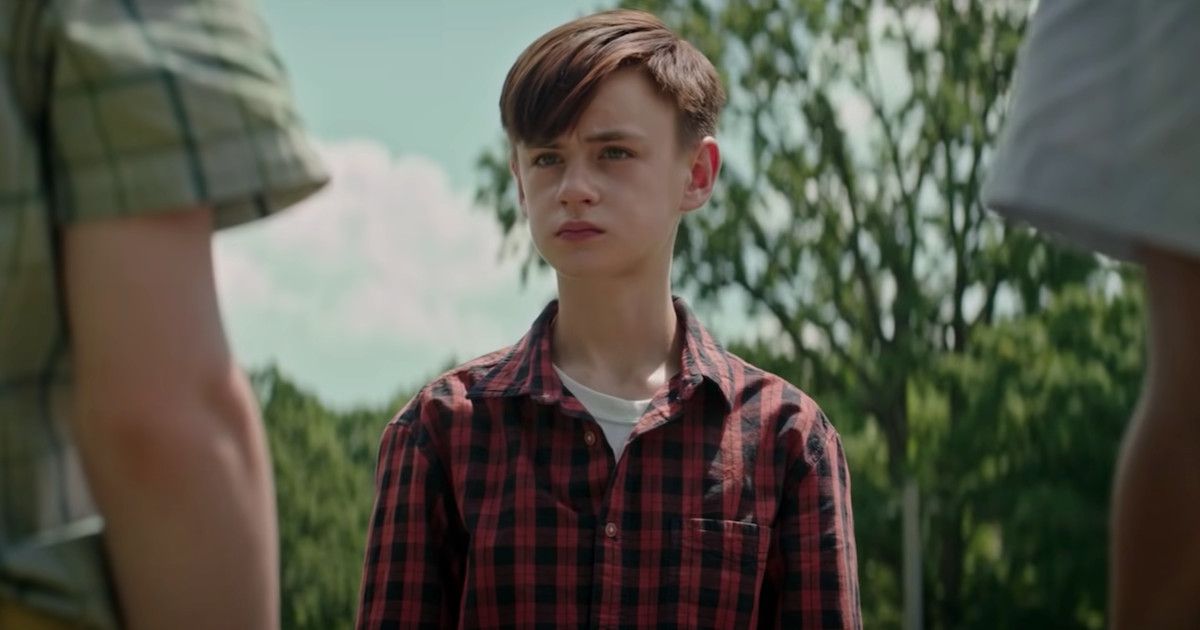 Representing the first of a new line of Scream Kings is Jaedan Martell, who right out of the gate is recognizable mostly by dint of his role as Bill Denbrough in both It (2017) and It Chapter Two (2019). That's of course one of the most illustrious adaptations of a Stephen King novel to ever be put on film, and Martell played its lead character to an admirable and promising extent. His role in the first film even led to him being cast in a rather underrated horror movie that released in the same year as the aforementioned sequel.
A spine-chilling release called The Lodge (2019) marked Martell's third foray into the genre, and the first outside of his role as Bill. If you missed The Lodge upon release, it stands out with a creepy atmosphere and thrilling plot about two kids who find themselves stranded in the eponymous lodge with their soon-to-be stepmom. It's a fun film — as is Martell's follow-up horror movie, called Mr. Harrigan's Phone (2022). Based on a Stephen King novella of the same name, Mr. Harrigan's Phone won't resonate with everyone. But if you're a Martell fan searching for something new, it'll get the job done.
10
Ethan Hawke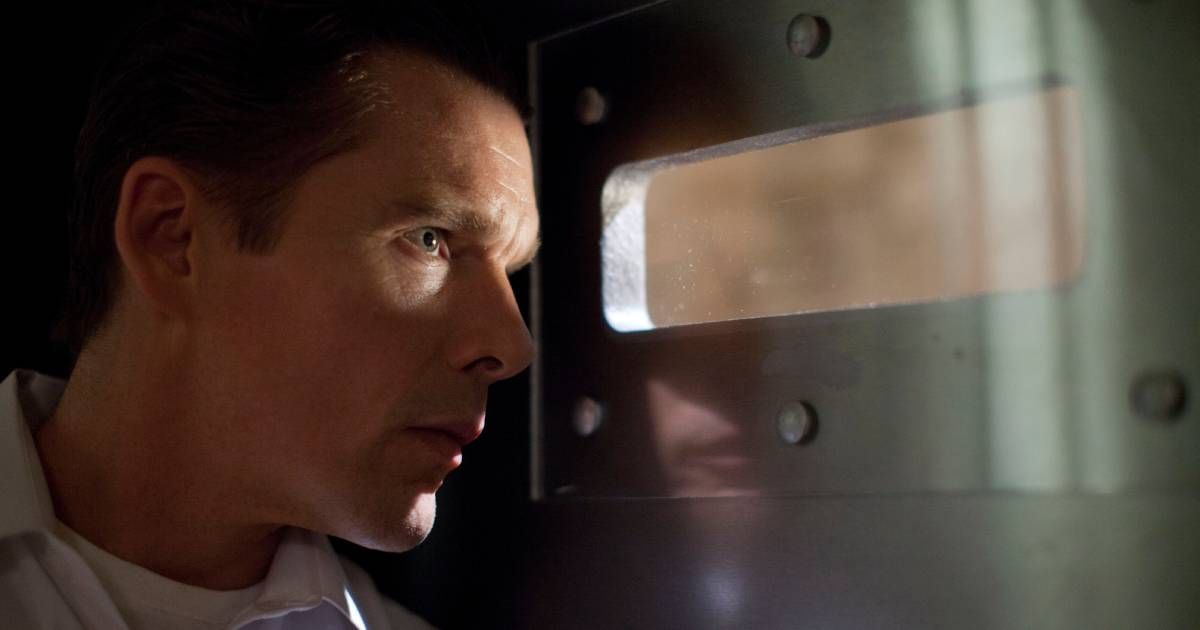 It's worth noting off the bat that Ethan Hawke appeared in two famous horror films back-to-back in Sinister (2012) and The Purge (2013). They were massively successful at the worldwide box office, both coincidentally making $90 million off $3 million budgets. And while those are well-made, they don't quite represent the best horror film from Hawke's career.
Neither does Regression (2016), which is among the worst films out of any actor on the list. But luckily for Hawke, he rebounded in valiant fashion with his following horror film, The Black Phone (2021). Based on a short story of the same name from writer Joe Hill (the son of Stephen King), The Black Phone made great waves both within movie theaters and in the eyes of critics. It's easily the scariest of Hawke's career, where he plays the antagonist. And thanks to his earlier horror films, Hawke without a doubt meets the criteria for the list.
9
Daniel Kaluuya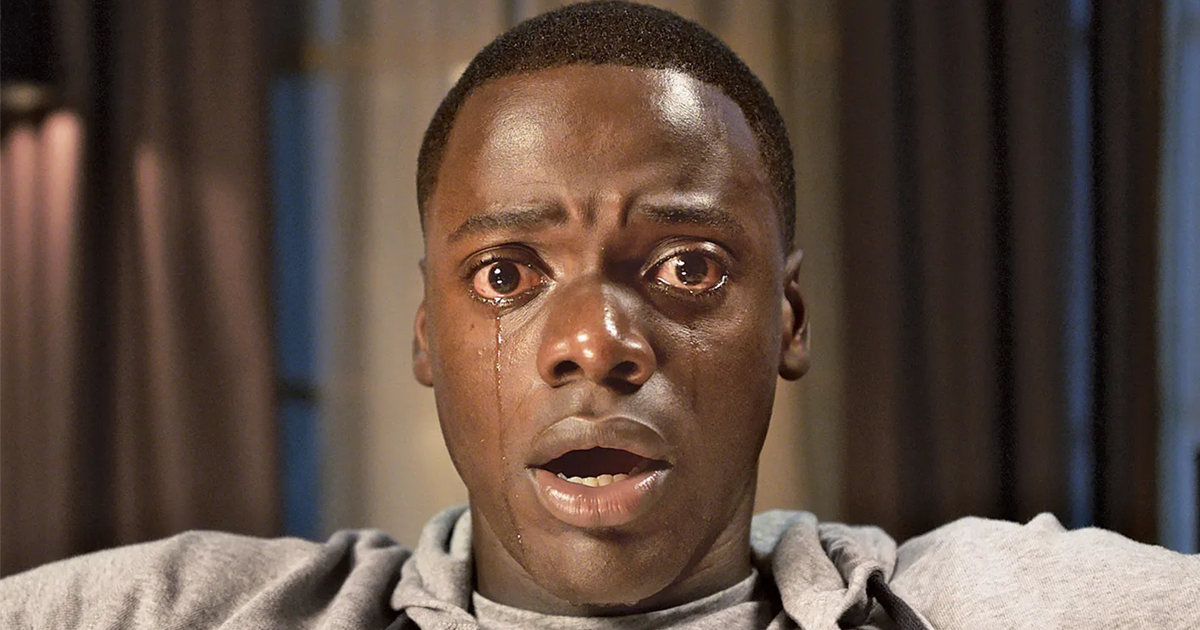 The most recognizable actor among Jordan Peele's recurring stable is Daniel Kaluuya, the star of both Get Out (2017) and Nope (2022). Both blew box-office expectations into smithereens, with the former going down as one of the greatest and most famous directorial debuts ever made. And what's more is that Get Out happens to also be a genuinely frightening project with one of the most intriguing premises and thought-out executions you'll read about today.
Related: Daniel Kaluuya's Best Performances, Ranked
It's a fairly famous plot, with Get Out receiving nominations across the board of award associations upon release. Peele followed up brilliantly thanks to Us (2019), and although it didn't feature Daniel Kaluuya among its cast, the two creators reunited with Nope. The actor at hand maintains all semblances of intrigue and skill throughout both projects, with the value of Kaluuya's name rivaling the top-tier picks on the list. Fans can't wait to see what this young talent next brings to the realm of cinematic horror.
8
Kyle Gallner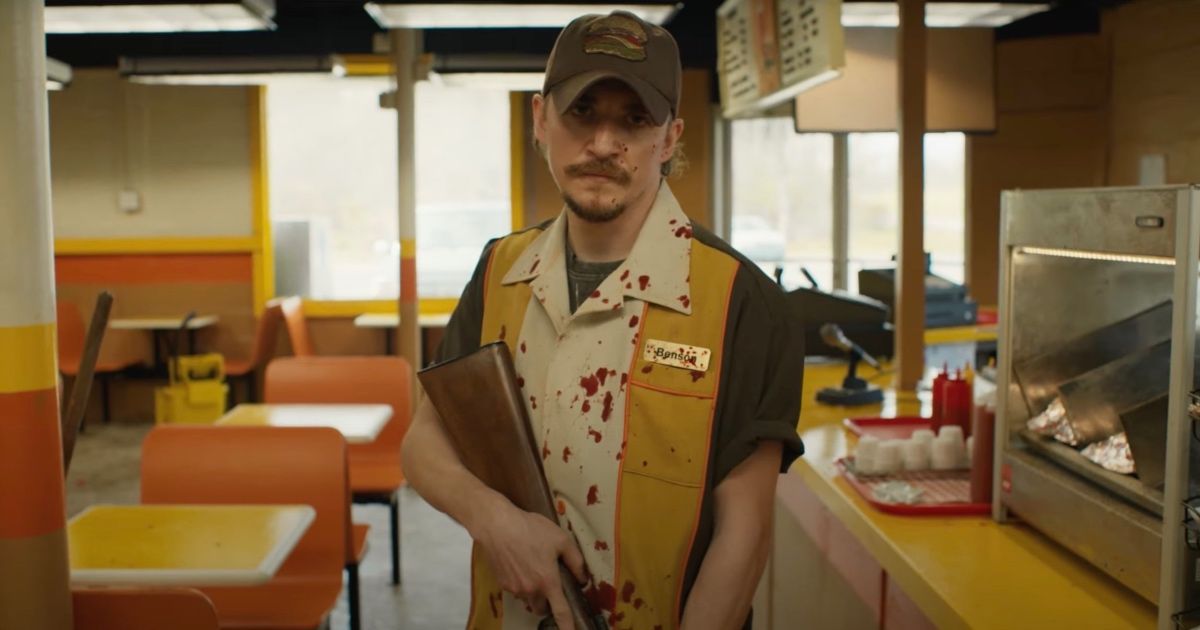 Sublime (2007), Jennifer's Body (2008), A Nightmare on Elm Street (2010) — none of these films are of a particularly notable quality. Sure, those last two are among the most famous films from the careers of everyone on the list. But even if fans appreciated the performance from Megan Fox in Jennifer's Body, or the star-studded cast of A Nightmare on Elm Street, there's no denying how poorly both of those films have aged. Iconic, sure, and for that, they only bolster the spot of Kyle Gallner on the list. But soon thereafter, he solidified himself as a clear-cut king of screams.
Red State (2011) is good, and The Cleansing Hour (2019) is even better. Things took another turn for the worstwith Ghosts of War (2020), but Gallner rebounded in valiant fashion with Scream (2022), a critically acclaimed reboot of the hit slasher franchise.He had a rather minor role as Vince. But Gallner then co-starred in Smile (2022), and again a year later in The Passenger (2023). Both are fantastic, two of the greatest horror films in recent memory, and they play the two biggest roles in landing Kyle Gallner at number seven.
7
Bill Skarsgård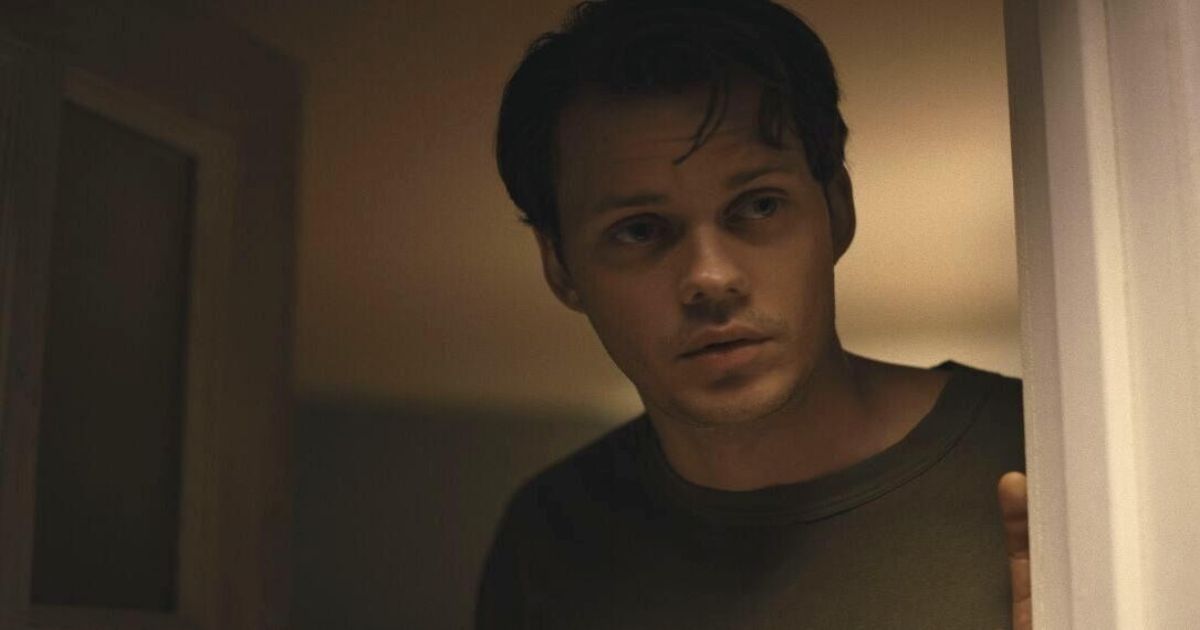 Although it's been only a few years since Bill Skarsgård first portrayed Pennywise the Clown in It, this Swedish actor is perhaps most fondly remembered for that role. He of course played that Stephen King character again in the sequel It Chapter Two (2019), but it's hard to qualify him as a scream king therefor. He's the one producing the screams. However, two other, recent horror films from this up-and-coming superstar
A comedy horror film called Villains (2019) is another hilarious entry from recent years, while Barbarian (2022) should go down as one of the greatest films of its kind. It's genuinely frightening, following the protagonist Tess who arrives at her rental home only to find that someone (Skarsgård's character Keith) is already staying there. But the main source of conflict and terror comes further into the plot, with Barbarian ultimately landing Skarsgård within the list's upper ranks.
6
Thomas Jane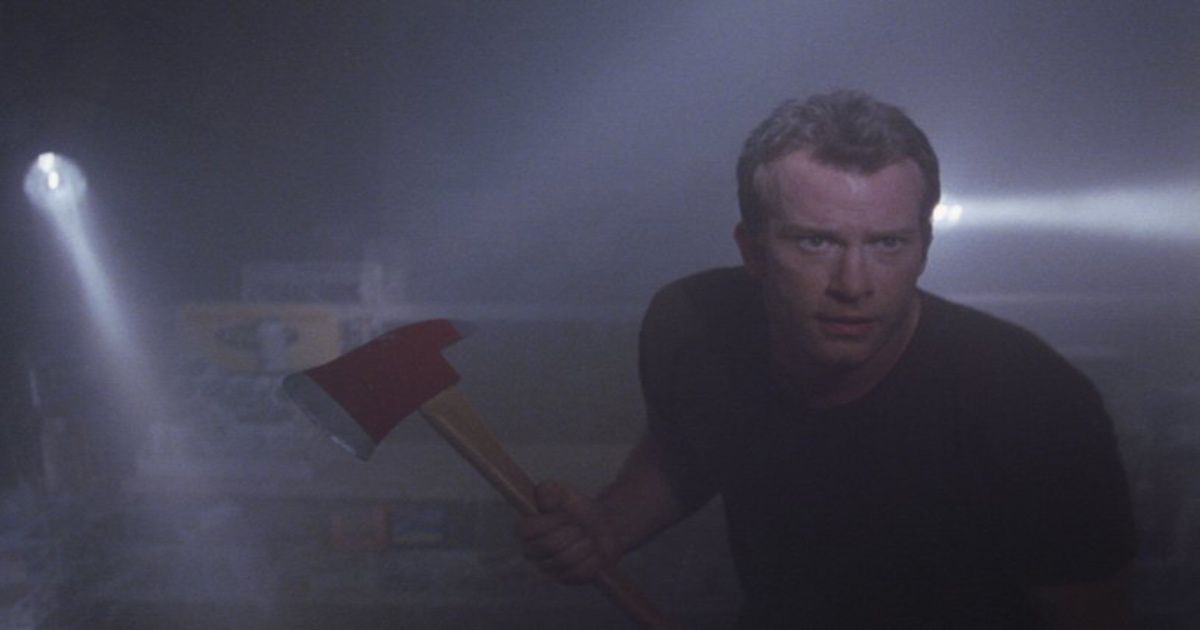 One of the lesser-known horror movies with Thomas Jane was actually written and directed by David Arquette. But more on him and The Tripper (2006) soon. Before then, Jane appeared as the lead in Deep Blue Sea (1999). That's one of the best aquatic horror films not called Jaws (1975), and it remains one of his most iconic roles all these years later.
But what really makes Thomas Jane a legend of cinematic scream kings are his roles in two Stephen King adaptations: The Mist (2007), and 1922 (2017). The former is far more famous, and it's one of the best top-to-bottom horror movies ever made, let alone starring Thomas Jane. 1922 may not ring as many bells, but it's arguably just as good. They both allow him a spot this high on the list, with Jane going down as perhaps the most underappreciated horror actor to ever live.
5
Anton Yelchin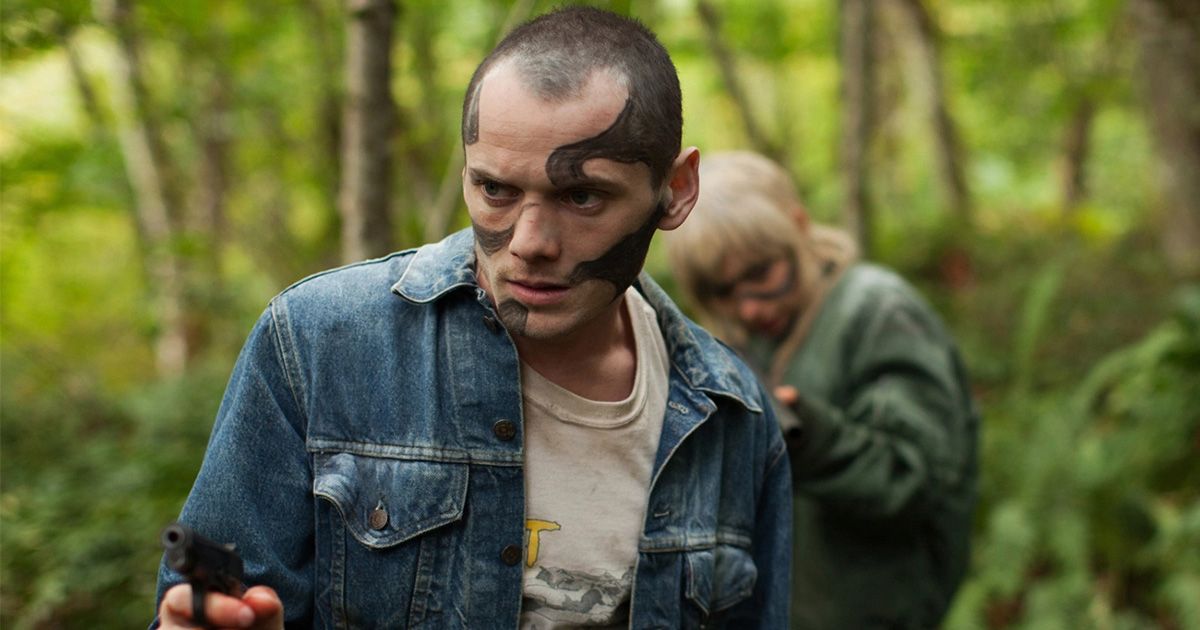 Even at such a ripe age, Anton Yelchin was among the hottest actors of his generation before his untimely death. He passed away during a freak accident at the age of twenty-seven, with several posthumous releases coming in 2016 and beyond. But the last feature film to see the light of movie theaters across the globe while Yelchin was still alive was Green Room (2015), perhaps his all-time greatest horror film. It follows a punk rock band who witness a murder while performing in a remote club, and are then attacked by neo-Nazis. An off-the-wall premise that made for one of the greatest movies you'll read about from anyone on the list.
Related: These Are Anton Yelchin's Best Performances, Ranked
Although, in the prior year he starred in Burying the Ex (2014). Despite being directed by horror legend Joe Dante, that particular project was of no real value, and does little to bolster Yelchin's case. But in the same decade, in his first ever horror film, Anton Yelchin starred in Fright Night (2011). A remake of Tom Holland's film of the same name, it's a supernatural horror comedy that holds decent name value today, and its quality renders the actor at hand one of cinema's greatest Scream Kings. He was only twenty-seven, and he made the list's top five. It legitimately doesn't get much better.
4
David Arquette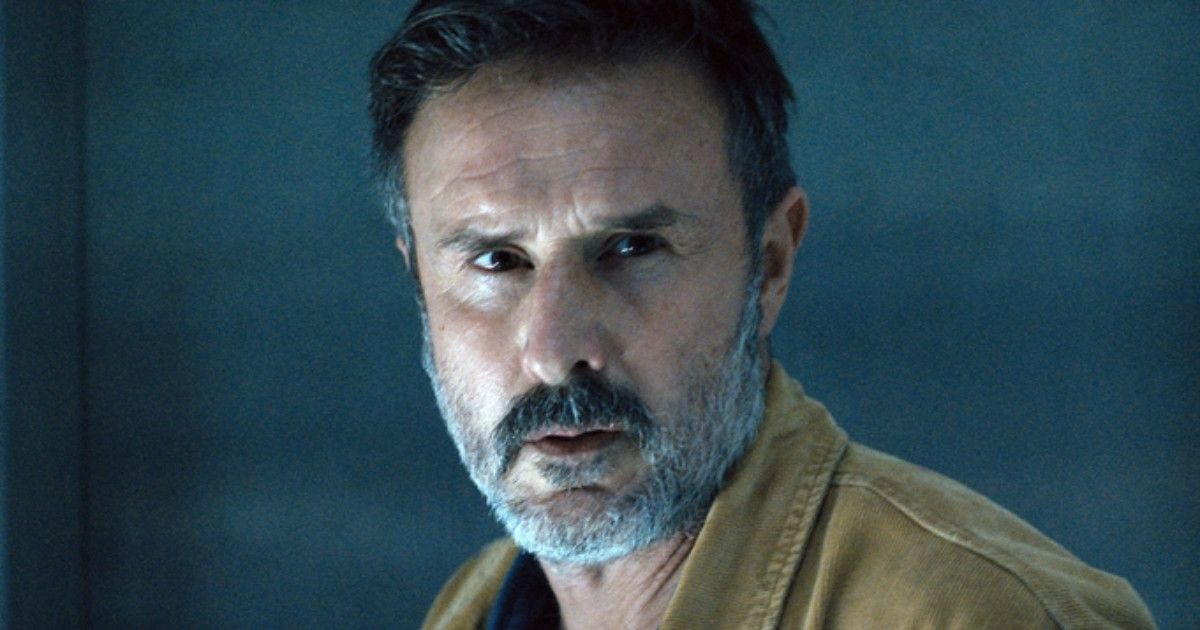 Without a doubt, the first character to appear in your head upon seeing the name David Arquette is Sheriff Dewey Riley from the Scream franchise. That's his most famous role by a mile, regardless of genre, and he's one of the franchise's most recurring characters. But this entry should shine line on Arquette's other horror roles, such as Bufffy the Vampire Slayer (1992).
Related: Scream: The Best Characters in the Franchise, Ranked
Before ever donning the badge, he played Benny Jacks in that famous comedy horror film, with other Arquette movies in this regard including Eight Legged Freaks (2002), Riding the Bullet (2004), and The Tripper. Those are all fairly low-quality titles, though. What makes Arquette stand out aside from his role as Dewey would be his appearances in both Ravenous (1999) and Bone Tomahawk. Those are two of the greatest horror westerns ever made, and along with Scream, they land Arquette at number four.
3
Bruce Campbell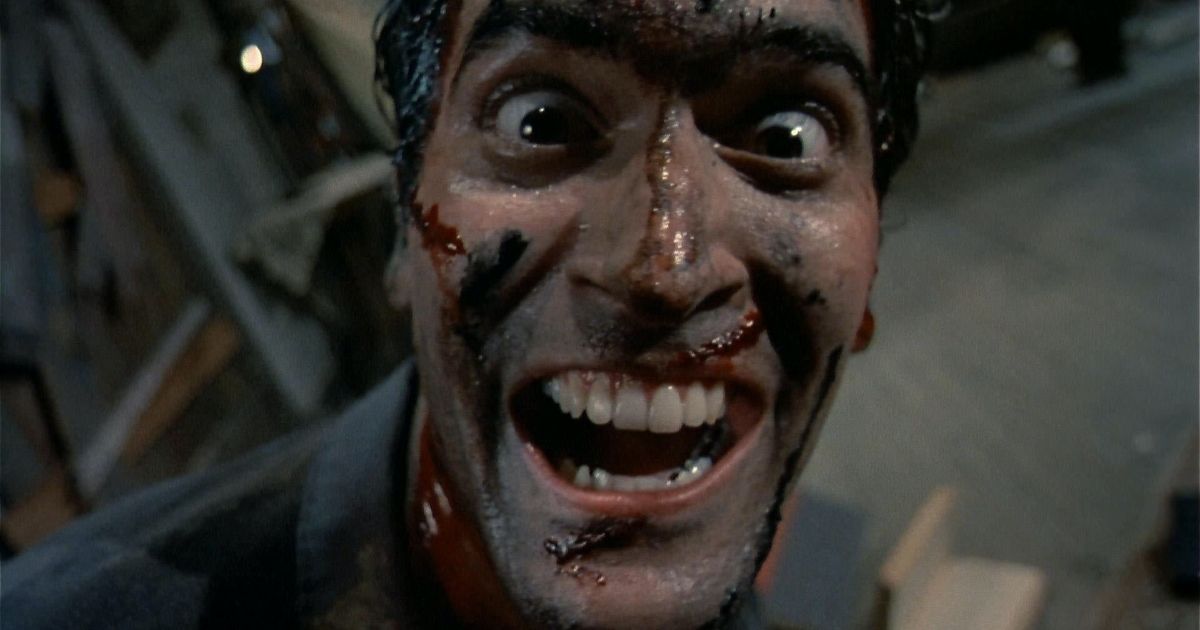 The original Scream King is Bruce Campbell thanks to his efforts in the Evil Dead franchise by American filmmaker Sam Raimi. The actor at hand plays Ash Williams, one of the most fan-favorite characters from any performer on the list. He reprised the role twice on film, once in Evil Dead II (1987) and again in Army of Darkness (1992), with all three films being of the utmost quality in the realms of both horror and comedy.
Another film of similar proportions is Black Friday, a horror comedy that's already been touched on thanks to the appearance from Devon Sawa. But one film that has yet to be mentioned is The Woods (2006), one of the most underrated horror films of its decade. Sure, Campbell has appeared in a few mediocre titles such as Maniac Cop (1988). But that's far from the worst film you'll read about today, with Campbell consistently showing up in some truly well-made flicks. On any given day, he could wind up even higher on the list.
2
Patrick Wilson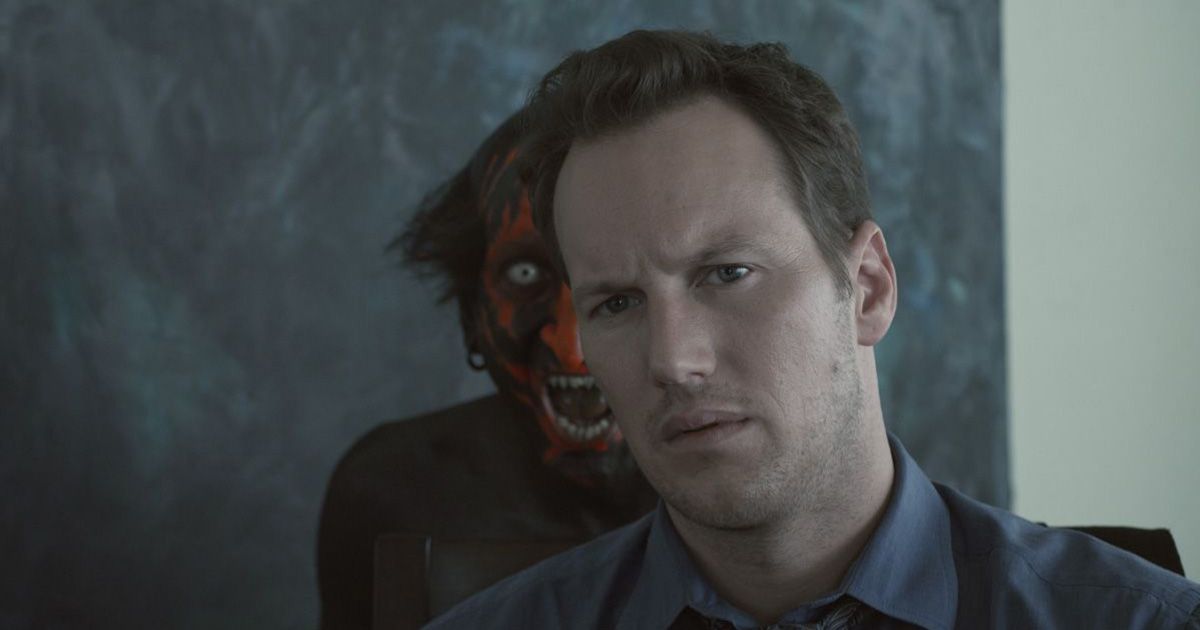 After the release of Insidious (2010), horror fans had their eyes on Patrick Wilson. Soon thereafter, he starred as Ed Warren in The Conjuring (2013), and he immediately became one of the most fan-favorite actors in Hollywood. Those are two of the biggest horror franchises ever made, let alone of the 2010s. The second iteration in The Conjuring series was on par with the first, if it wasn't even better. But the franchise has slowly gone downhill since, with Insidious only really having one good movie in the first.
Throughout the releases of those two franchises, Wilson has of course added plenty of other horror movies to his catalog. Sure, his role in Prometheus (2012) was rather minor. But he did co-star alongside Kurt Russell in Bone Tomahawk, and again, that's one of the best horror movies of the century. With other projects such as Nightmare Cinema (2018) under his belt, Patrick Wilson is without a doubt rendered one of cinema's all-time greatest Scream Kings.
1
Justin Long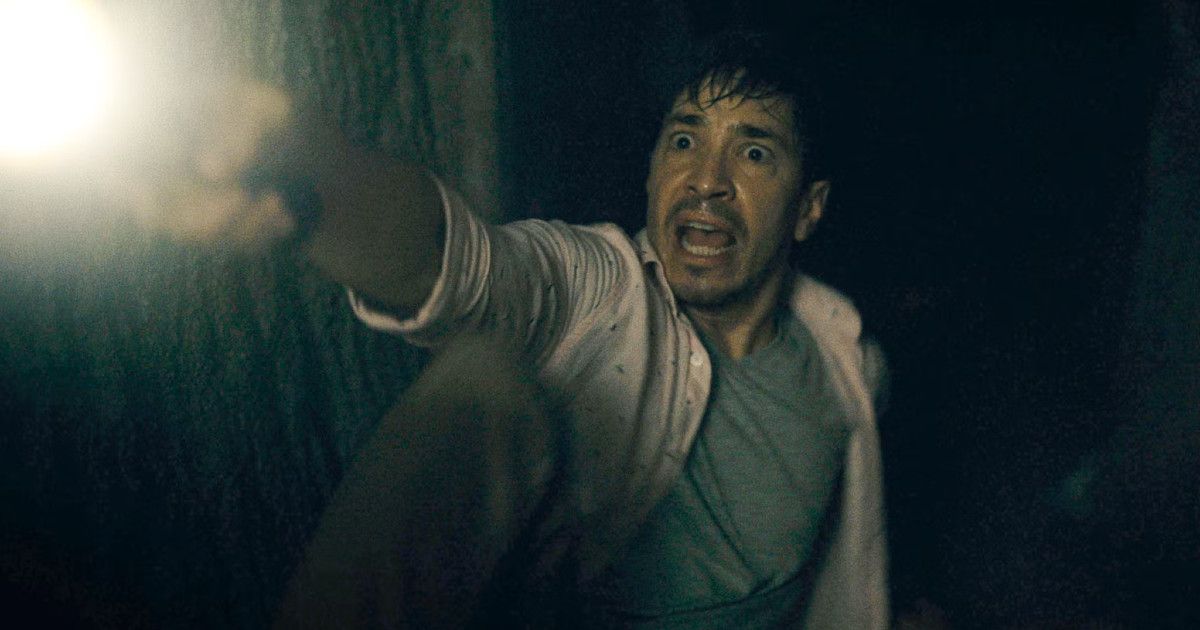 This isn't just a well-known actor with a few famous stints under his belt — Justin Long is cinema's undisputed Scream King because he's never appeared in a bad horror movie, and he has the quantity to boot. Oddly enough, every horror movie that features Justin Long was made by an auteur, which means that their respective directors wrote their own scripts. Jeepers Creepers (2001) was written and directed by Victor Salva, while Drag Me to Hell (2009) was made by Sam Raimi. And those are two of the best horror movies of the 2000s.
His next two were written and directed in the following decade by Kevin Smith. The first was Tusk (2014), which boasts a cult status today, followed by its spiritual sequel Yoga Hosers (2016). Those were decent. What truly propels Long to greatness are two horror movies from the 2020s, even the same year: House of Darkness (2022), a comedy hybrid written and directed by Neil LaBute, along with Barbarian (2022) by Zach Cregger. The former is charming enough, while Barbarian should legitimately be known as one of the scariest movies ever made. Jeepers Creepers, Drag Me to Hell, Tusk, and Barbarian — the undisputed King of Cinematic Screams has a name, and his name is Justin Long.